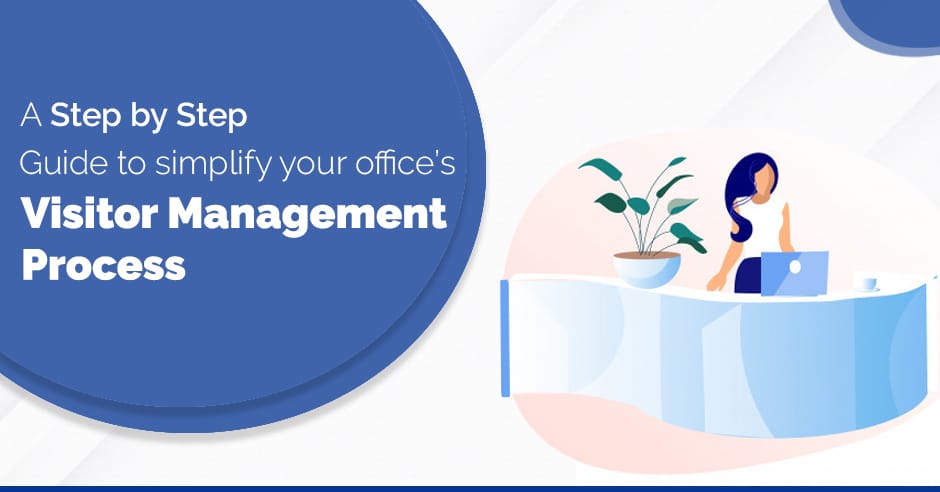 A Step by Step Guide to Simplify Your Office's Visitor Management Process
Offices, businesses, and workspaces can witness a lot of visitor influx during the working hours. A visitor can be anybody from a relative of an employee, to an important client, to a food-delivery person. In order to keep a check on office security, it is important to keep an eye on who is accessing the office premises. 
It is 2020 and it is high-time that offices focus on optimizing and simplifying their visitor management systems. The same old paper logbook does not add anything valuable to either the security or the brand image of the office. With the right visitor management software like piLOBI, traditionally manual processes can be simplified, automated, and streamlined. 
Steps that can help offices simplify their visitor management process
With a proper visitor management process in place, offices can enhance their security, work efficiency, and employee productivity. Here is a step by step guide that will simplify the entire process, thus saving valuable time, money, and resources: 
1. Go Digital
The very first way to simplify the visitor management process is by rejecting the traditional method of using paper logbooks. With paper logbooks, collecting information about visitors to offices becomes time-consuming, tedious, and subject to a lot of human errors. Integrating all records about a visitor for future reference becomes a challenge. With a digital visitor management software like piLOBI, these issues get addressed and solved easily. Visitors can use the self-sign-in feature to submit all of the necessary data and credentials to the software, without having to wait for receptionists. All the information is integrated and securely stored on the cloud for future use. 
2. Choose Pre-Registration
Pre-registration not only simplifies the visitor management process but also saves up on a lot of time. Employees can pre-register the details of their visitors well-ahead of their arrival. This means that they can enter all the details of their visitor like name, company, email id, the purpose of visit, etc. which are available to them. When the visitors finally arrive, they can fill out the additional information, digitally sign on the necessary compliance and legal documents, and have their photo taken at the system. 
3. Simplify Policy Compliance
Visitor Management systems can simplify paperwork for an office as well. If any visitor is required to sign some legal forms, or NDAs or other agreements, before entering the office premise, he/she/they can easily access these documents on the digital reception platform. After they digitally sign and submit these documents, the cloud stores the data in a secure location for future reference. This ensures that no important documents get lost or misplaced.
4. Issue Visitor ID Badges
Issuing visitor ID badges can help employees identify visitors inside the office premise easily. With digital visitor management system, these ID badges are automatically printed with the visitor's credentials and expiry date. The QR codes on the badges, let visitors skip most steps of signing in, in their subsequent visits. However, unlike manually printed paper ID badges, these cannot be tampered with. Moreover, if a visitor enters any specific area that he/she/they are not allowed in, employees are made aware of this immediately. 
5. Get Notifications and Alerts in Real-time
Instead of waiting for a receptionist to notify the hosts or employees about the arrival of a particular visitor, employees can get instant notifications and alerts on SMS or email, with the visitor management software. Each time a visitor arrives, the host is instantly notified of the arrival and pick up point. In case the host is not present at the moment, the system sends alerts to other officials who can meet with their visitor. Moreover, if an unwanted visitor makes it through the entrance, employees are alerted about this as well. 
6. Centrally Manage Multiple Locations
The visitor management process becomes much simpler with a centralized account from which offices can access the information regarding visitors from multiple locations. A digital visitor management software like piLOBI helps to streamline all kinds of data and information of registered as well as new visitors across multiple locations and branches of an office on a single account. A centralized system makes records accessible and saves a lot of time for the office administration. 
Thus, with the help of the above-mentioned steps, the visitor management process in offices and workspaces can be easily simplified. With software and platforms like piLOBI on the market, offices can have a more secure, faster, and integrated procedure when it comes to visitor management.